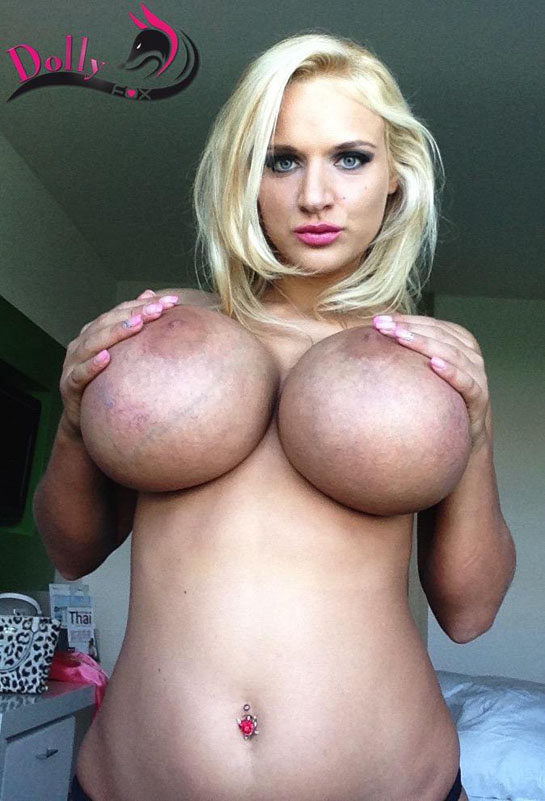 1) Obvious question: What's your boobs size?
I have 2000cc implants and my bra size is above 75HH, depending the brand.
2) Define yourself in a few words
I'm a sweet busty barbie doll, but I also have a naughty dark side.
3) When did you start modelling and why?
I started on 1st April 2015, because it's something I wanted to do since I was younger.
4) What do you like most and least about the adult industry?
I like the other big bust girls the most and least … not enough experience yet to answer that question.
5) What's the best and the worst thing about having big boobs?
It feels great to have them and worst … nothing … except maybe finding a bra
6) Do you realize that people stare at your boobs when you go out?
Yes and I like it. I never hide my boobs.
7) What's your favourite word for boobs? And the least favourite?
BOOBS is my favorite, JUGGS my least favorite
8) Do you have problems when buy bras?
It's not easy and in most shops they don't have my size.
9) What's your favorite part of your body?
My boobs of course
10) Your favourite food? And drink?
Lobster and Champagne
11) What's your favourite colour?
Hot Pink
12) What's your favourite clothes?
Everything tight
13) When it's your birthday?
5 February 1988
14) Do you know any words in Spanish?
Tetas :-)
15) Any links? (web, twitter, facebook… whatever you want!)
http://clipteez.com/DollyFox
www.dollyfox.com (under construction)
https://twitter.com/RealDollyFox
https://twitter.com/FindomDollyFox
More links to come, you will be able to find all on my website.
16) Any words to your fans?
Thank you for the support so far! Keep following for more to come! Big Kisses!