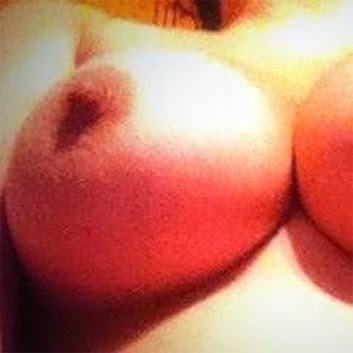 1) Obvious question: What's your boobs size?
I use a 95 cup C (Note: Spanish size. It's like 42C in US)
2) Define yourself in a few words
I' m very passionate, funny and always want to have fun and that other people have a good time too
3) When did you start modelling and why?
I started a few months ago, since May I work as Webcammer in Chicas de Torbe It's very morbid to me show my body, feeling observed from my room, knowing that the other person watching me it's getting excited
4) What do you like most and least about the adult industry?
What I like most is to feel desired, how much I enjoy myself and what I learn about myself. The least is the way some people treat you, most people are lovely and treat you with great respect, but some men believe that by working in this world can insult you.
5) What's the best and the worst thing about having big boobs?
The best thing is how well cleavages fit me, I love cleavages and look great with a size 95 (42) Worst, I can't think of anything.
6) Do you realize that people stare at your boobs when you go out?
I caught a lot of people, including women, and I really like, I feel desired and that turns me on.
7) What's your favourite word for boobs? And the least favourite?
The more I use is tits. The least titties, when somebody say it to me I'd like ask if he saw them well
8) Do you have problems when buy bras?
No, I have a large size but no to much to have problems.
9) What's your favorite part of your body?
Tits and ass
10) Your favourite food? And drink?
I can't cooking, so my favourite food is pasta with tomato and tuna. The drink is wine.
11) What's your favourite colour?
Red
12) What's your favourite clothes?
A very tight shirt with nice cleavagae
13) When it's your birthday?
October 16th
14) Any links? (web, twitter, facebook… whatever you want!)
You can follow me in http://twitter.com/VanesaMD_cdt and visit my webcam in Chicas de Torbe
15) Any words to your fans?
I hope to continue enjoying their company for a long time and having a good time. Thank you very much for staying always with me