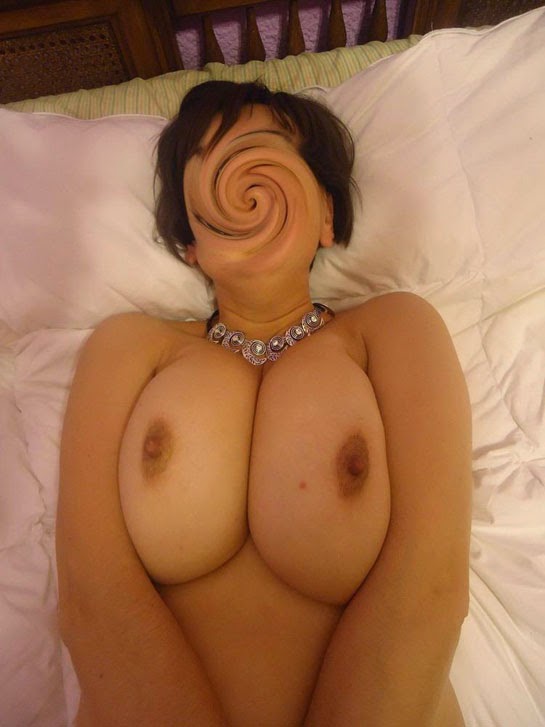 1) Obvious question: What's your boobs size?
MM…like in every girl, boobs size going up and down in differents stages of the life, but my current size is mmy regular size. My bra size is 105 cup D (Note: Spanish size. It's like 46D in US)
2) Define yourself in a few words
Horny, tenacious and a bit clueless!
3) When did you start modelling and why?
Watching amateur people on internet made me horny, you know…
4) What do you like most and least about the adult industry?
Well, less of course is that is of course all that «sick» people there and we all know what I mean. More is that especially makes you horny, specially to amateur wives like me, showing off in front of your neighbors and friends from the neighborhood and they masturbate with your photos without suspecting nothing about you!
5) What's the best and the worst thing about having big boobs?
Sometimes they are annoying. Your back hurts, you can not sleep down … But otherwise they really give you a great sexual power.
The guys who say they do not like big boobs, it's like when girls say they like small penises, you understand me.
6) Do you realize that people stare at your boobs when you go out?
Hahahahahaha !! Everyday !! Wouldn't you stare?
7) What's your favourite word for boobs? And the least favourite?
I really like tetas. I do not dislike melons or pears or figs or anything. Perhaps the most rude is when someone tells me something about my balls. But it's not insulting. Just a little rude.
8) Do you have problems when buy bras?
Yes. But my fans sent me almost all of then… I am also very generous and grateful to them!
9) What's your favorite part of your body?
My boobs and my ass
10) Your favourite food? And drink?
Pasta! Lots of water and a bit of red wine
11) What's your favourite colour?
I don't have a favourite colour…
12) What's your favourite clothes?
Pants and a bit tight shirt
13) When it's your birthday?
Someday….
14) Any links? (web, twitter, facebook… whatever you want!)
http://mabelitamabel.blogspot.com.es/
http://mabelconsultoriosexual.blogspot.com.es/
http://www.parejaslibres.com/mabel/
15) ¿Quieres decirles unas palabras a tus fans desde aquí?
Well, I'm a very busy woman and I'm not updating so much my little space on the internet. But well, there is much material of me. I leave you three links to my blog, my sexual consultory and my friend Jaime's web …
15) Any words to your fans?
Hihihihihi … Thank you all for your patience with my updates. Yes, whenever I can, through the particular email I reply to everyone and I send any gift
Lots of kisses!!
---
Mabel also ask me to watch her blog and send her some custom questions. Here they are:
16) The first thing you see when visiting your blog is a picture of you and a comment saying you'd love to send photos and personalized videos. Have you been asked many? Have they ever asked something that you've refused to do?
I have been asked many !! No idea giw many I've done. Some very funny. I've done almost everything in them, really.
17) If there is anything who people like on the Internet are the tits, especially big ones. But can you expect such good reception when you opened the blog or surprised you the amount of people there commenting your posts, voting your surveys … etc …?
Noooooo !! No waaaay !! It was really amazing !! I have received emails from very renowned porn directors interested in me and everything !! I did not expect. I am a very average girl, really.
18) Sometimes you propose doing webcam shows. Are you planning to do it or you discarded the idea?
I received very good offers and well … I don't discarded the idea.
19) Talking about sex: Are you good doing titjobs? Or are there any things you do even better?
I'm very good at titjobs since alway. But I'm very good riding an I do blowjobs pretty good. What do you think?
20) Do you like the term MILF?
Yes. Is not bad at all
21) In a recent post of your blog you asked your readers if they prefer you on top or no. What do you prefer?
I love having the control by staying on top, but sometimes is delightful let do you. You know…
22) There are many people who vote in your polls and says you have better boobs than their partners. Several of them even would exchange their partner for you. What do you think? Do you flatter, excite you …?
It excites me, it's true. I like it. Who does not? Sometimnes I receive some mail from some jealous wifes, but I'm not answering them
23) Some of your readers jerk off to your photos and videos. Do you like when they say it too you or prefer not know it?
I love it. And even more if they show me the video doing it. I recently got a video of a guy masturbating over a picture of me and started nine jets of cum !!! Once a guy told me that he doesn't ejaculate so much with his girlfriend as he does with me. I must be … more exciting. I dont know.
24) This year, you published an analysis of your boobs and your ass one made by your friends. The ass analyis has better marks than boobs one. Do you expected it?
No. I do not expect. hahaha. I didn't noticed !!
---
These pics are submitted by Mabel as part of the interview