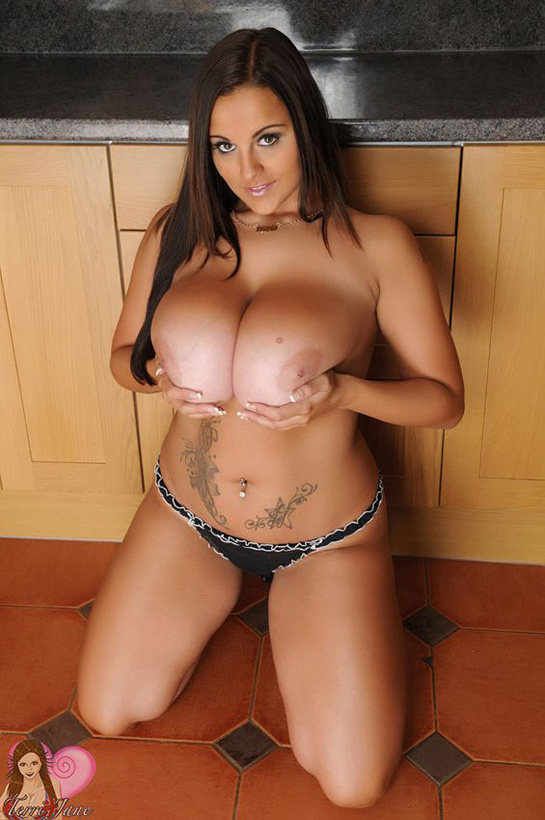 1) Obvious question: What's your boobs size?
30K
2) Define yourself in a few words
I am loyal, trustworth, down to earth
3) When did you start modelling and why?
I started a year back, everyone told me i should and needed the confidence boost
4) What do you like most and least about the adult industry?
I love the adventurous photo shoots, not keen on videos but thats because i hate the sound of my own voice lol
5) What's the best and the worst thing about having big boobs?
Best is modelling them but alot if negatives bad back, no bras to fit, clothes ect
6) Do you realize that people stare at your boobs when you go out?
Yes all the time im use to it
7) What's your favourite word for boobs? And the least favourite?
Bongo's And the least favourite? Tits
8) Do you have problems when buy bras?
Yes non ever fit! if it does is a granny bra that does nothing to lift them!
9) What's your favorite part of your body?
Erm my eyes i guess
10) Your favourite food? And drink?
Food erm i like all sorts most fav is pizza! and soft drink is dr pepper and alcoholic is thatchers gold
11) What's your favourite colour?
Black
12) What's your favourite clothes?
Leggins!!
13) When it's your birthday?
1st may
14) Do you know any words in Spanish?
Senorita thats all i got lol
15) Any links? (web, twitter, facebook… whatever you want!)
@theterrijane my official site www.terrijaneofficial.com
16) Any words to your fans?
Thank u all for supporting me if it wernt for you i wouldnt be where i am! I love u all and hope to keep making u happy!!! Mwah xxx
---
These pics are submitted by Terri Jane as part of the interview