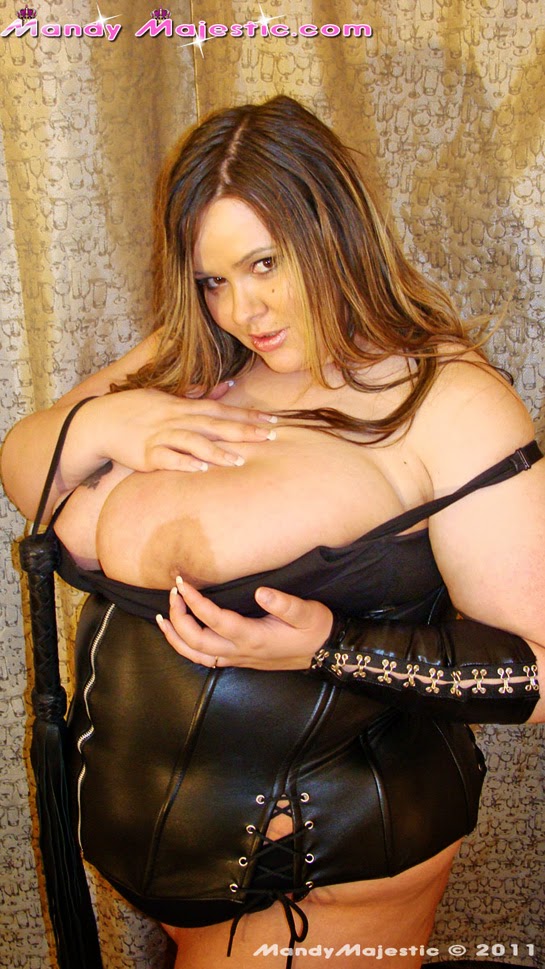 1) Obvious question: What's your boobs size?
42 K
2) Define yourself in a few words
Silly, fun-loving, easy going, sometimes shy, trusting and a good friend.
3) When did you start modelling and why?
I started in 2005 doing pregnancy photos. I had always wanted to do modeling but couldn't find my niche. I was always VERY busty and had more curves then any other girl I knew. I posted some pregnancy photos and was contacted by someone to start a website.
4) What do you like most and least about the adult industry?
Most – Getting to meet true BBW admirers and making new friends and fans around the world. I have talked to fans around the globe in the short time my site has been live, I would have never imagined that I could reach that many people and actually get to talk with them!!
Least – Disrespect! BBW's are often presented in a negative fashion and sadly that's effected how a lot of people talk to us. Regardless of size, everyone should be treated equal. Real men love meat, bones are for the dog.
5) What's the best and the worst thing about having big boobs?
Best – the attention of course! I see men and women look at my chest ALL the time and to be totally honest I love every minute of it! I love my boobs, I love that they are still growing and I wear low cut tops when I go out so those who want to take a look can.
Least – Trying to find bras that fit! I haven't found a good one yet so I stuff and tug as much as I can to get them to stay in!
6) Do you realize that people stare at your boobs when you go out?
Absolutely! All the time!! I LOVE it! I see the wives giving me dirty looks, but who cares? They are just boobs! lol
7) What's your favourite word for boobs? And the least favourite?
Hmm? I call them my girls or ladies sometimes. Least would be utters. We are ladies, not cows
8) Do you have problems when buy bras?
Yes! My girls are too damn big for any of the bras I can find in the stores. I don't want granny bras and that's all I ever see in K cup
9) What's your favorite part of your body?
My boobs of course!
10) Your favourite food? And drink?
I love seafood linguine in a white wine garlic & parmesan sauce with bacon, mushrooms and onions. My fav drink is Tim Hortons iced cappuccino with whipped cream!
11) What's your favourite colour?
Pink!
12) What's your favourite clothes?
Sexy, revealing shirts.
13) When it's your birthday?
January 2 1986
14) Do you know any words in Spanish?
Yes – Hola, como estás?
15) Any links? (web, twitter, facebook… whatever you want!)
Sure!
My official website http://mandymajestic.com/
My Twitter – http://twitter.com/MandyMajestic
My Tumblr – http://mandymajestic.tumblr.com/
My Blog – http://mandymajestic.blogspot.com/
16) Any words to your fans?
Thank you so much for all of your support! I can't believe that some of you have been waiting for my return for 6 years! I am wowed every day by all of you! Without my fans I wouldn't be doing what I love! MUAH!
---
These pics are submitted by Mandy Majestic as part of the interview